Trim Care Ceramic Restoration Wipes
Starting at $19.95
Aero Cosmetics Ceramic Trim Care is the Ultimate in Long-Term Plastic Trim Restoration. Trim Care is designed to restore faded, oxidized plastic back to its original appearance by bonding to the pores of unpainted plastic trim and sealing the surface.
Trim Care leaves a long-term UV Protective Coating and will last up to 3 years and over 300 washes. Trim Care is NOT meant for use on newer plastics that are still in good condition. For new and good-condition plastics we recommend our Ceramic 37 to protect and prevent fading and oxidation.
Trim Care Ceramic Box Includes 7 Wipes & 2 Pairs of Gloves - Enough to Coat a Large Vehicle's Plastic Trim.
Shop Trim Care Wipes
Your payment information is processed securely. We do not store credit card details nor have access to your credit card information.
Share
View full details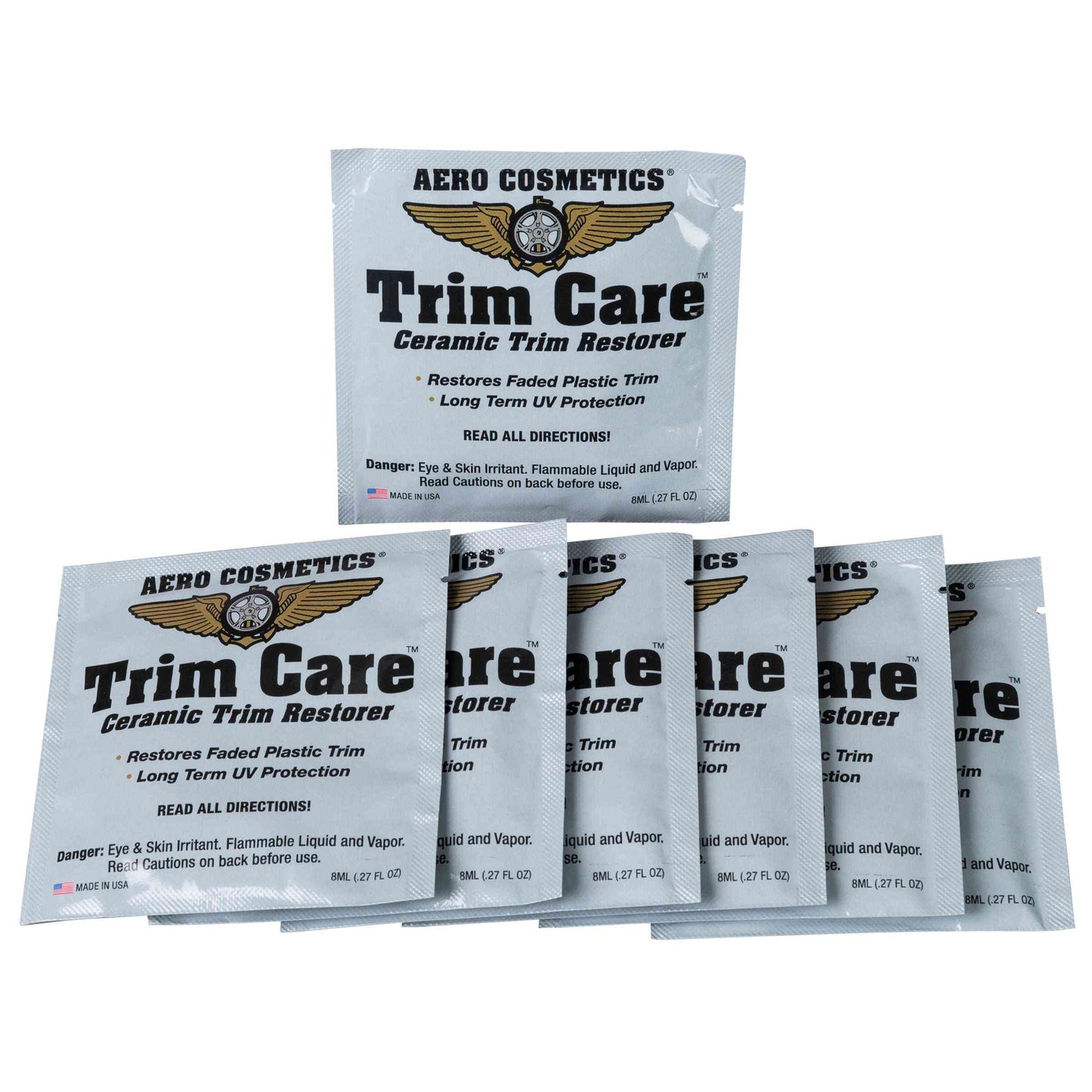 Specific product reviews
Please select a product to display reviews