Wash Wax ALL
Starting at $10.95
Use as a Waterless Wash & Wax or Wax As You Dry after wet washing.
It leaves an anti-static, non-stick, UV-protective coating on everything you clean.
Easy to Use - Spray on and wipe dry.
Stays cleaner longer and makes clean-up easier.
Safe to use and extends the life of all protective coatings, including ceramic coatings.
Safe to use and extends the life of paint protection films, vinyl wraps, and decals.
Works on wet or dry surfaces.
Meets Boeing, Airbus, and McDonnell Douglas, Aircraft Cleaning Specifications.
Water-based, alcohol and ammonia-free.
It saves water and is biodegradable.
Shop Wash Wax ALL
Your payment information is processed securely. We do not store credit card details nor have access to your credit card information.
Share
View full details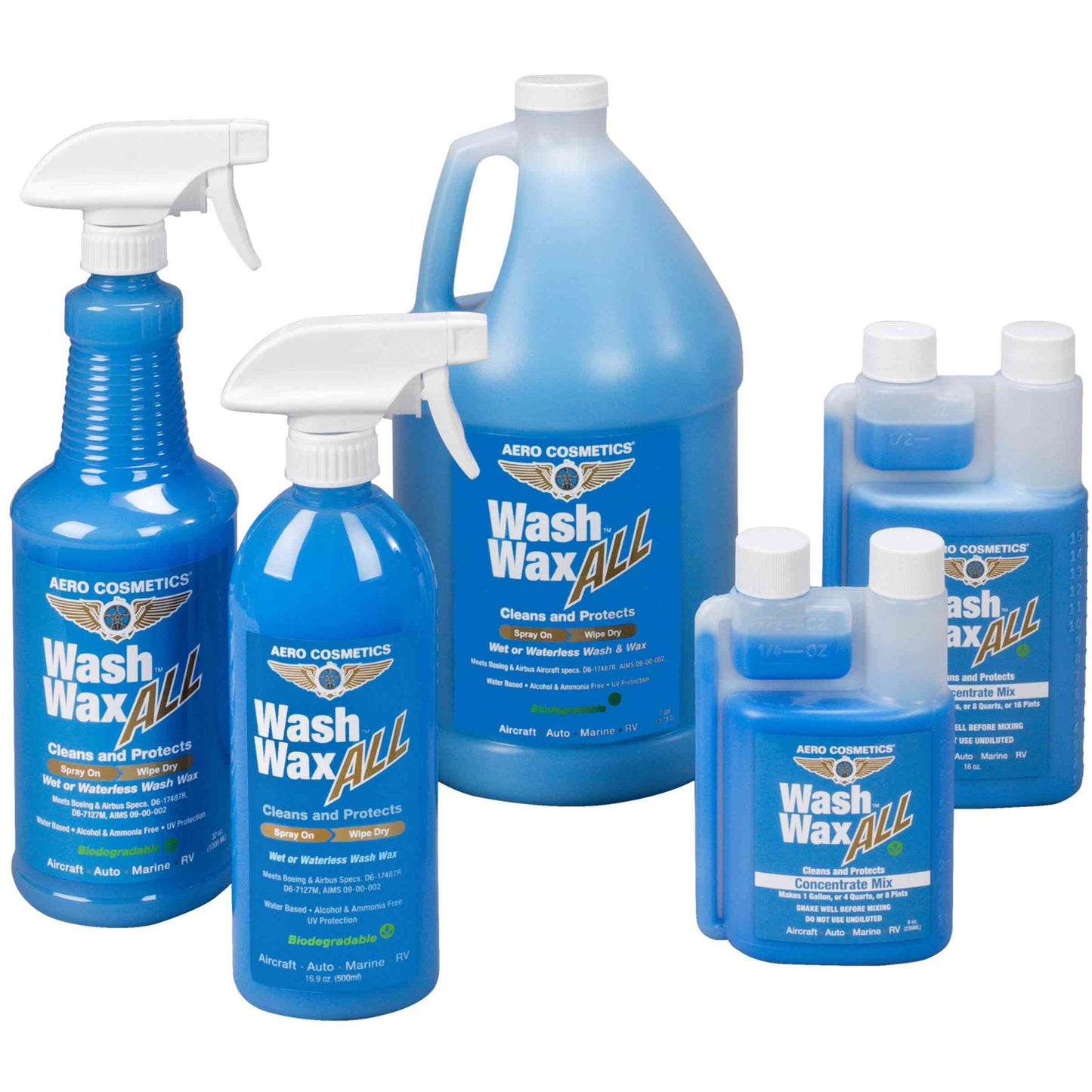 Important Information: Understand that this is a Wash and Wax Product. Wax will protect and enhance the shine you currently have. If you have a dull, oxidized, or scratched finish, you will need a Polish to address those issues. WAX IS FOR PROTECTION & POLISH IS FOR CORRECTION. Our polish is called Polish ALL and is also available on this link. 100% MONEY-BACK GUARANTEE. If you are not getting a 5-star result from this 5-star product, please, give us the opportunity to correct the issue. Please feel free to contact us.