Wax ALL Ceramic
Starting at $19.95
A Spray On, Hybrid, Multi-Polymer Ceramic Wax.
1-Year Hydrophobic UV Protection.
Safe to use on all exterior surfaces such as Paint, Glass, Chrome, Plastics, and Vinyl.
Safe to use on ceramic coatings and paint protections films.
Extends the life of ceramic coatings.
Superior Shine, Gloss, Depth of Color, and Extreme Water Beading.
Meets Boeing Aircraft Cleaning Specifications.
Non-Toxic, Biodegradable.
Shop Wax ALL Ceramic
Your payment information is processed securely. We do not store credit card details nor have access to your credit card information.
View full details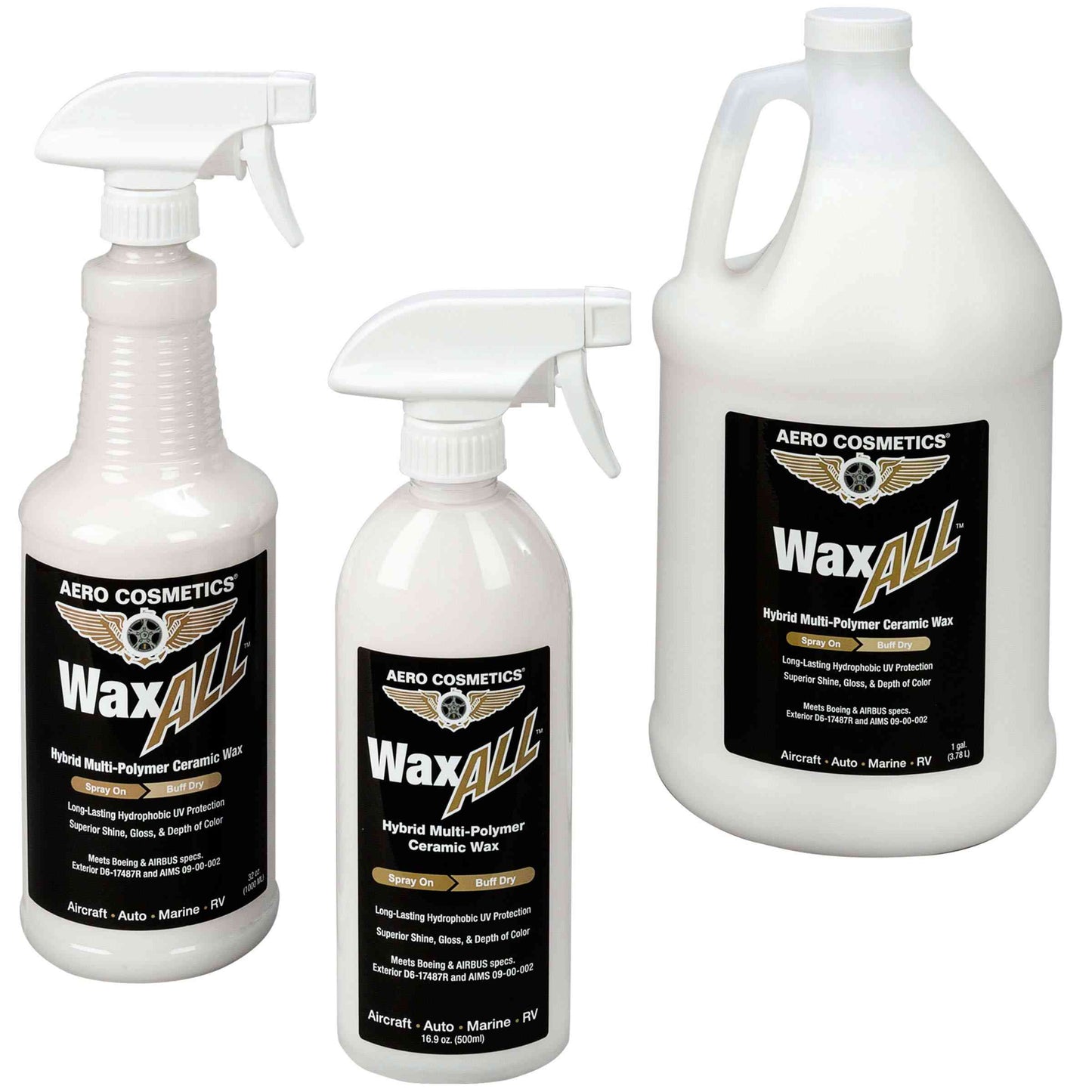 Please Note:
Wax ALL is a long-lasting wax and is to be used on a clean & dry vehicle. Use Wax ALL as a once-a-year wax. Use Wash Wax ALL (Blue) to clean your vehicle and protect it year-round. Wax ALL is not a replacement for Wash Wax ALL. Also, see our Clay As You Wax Kit for even better results.